Flooring in Sherman Oaks, CA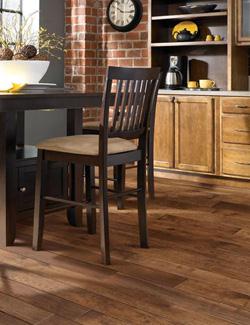 Cover more of your floor than ever before when you partner with the designers and installation contractors at Fashion Carpets. Whether you are decorating a newer home or you need a reimagined interior for an existing residence, we have what you need to succeed. Visit our local store and start a discussion about flooring in Sherman Oaks, CA.
Lay the groundwork for another generation of moments and memories with our extensive selection of new flooring products. Our design team is ready to suggest a series of floor coverings that fit each room perfectly. We take the time to review your plan to ensure you get the right flooring for your décor. With so many options to choose from, you can quickly become overwhelmed without the design assistance we provide.
From the moment you walk through our doors, you are sure to notice a difference. We listen to your needs and identify flooring that can withstand the spills and thrills you expect every day. Our 5-Star Selection system makes this process more manageable with a series of installation warranties and price protection guarantees.
A Flooring Store with a Difference
You get design assistance, quality floor coverings, and customized installation when you partner with a flooring and design leader. We simplify the process of redecorating and remodeling with a combination of focused design assistance and reliable installation. When you decide to purchase hardwood planks for the den, you need an experienced hand that understands the differing rates of expansion and contraction. We provide you with that knowledge, from the moment you walk through our doors.
Take your design plan to the next level with a series of savings that are possible at our store. We want you to be satisfied with your home flooring purchase, so we offer a price protection guarantee and an installation warranty. If you find a lower price on the same brand and style of product within 30 days after your purchase, we'll happily refund the difference. We carry a broad array of products, including:
Flooring Installation for the Right Fit
Save time and money on your next remodeling project when you choose one source for design, sales, and installation. We back every product with an installation warranty, so you can feel confident about your purchase. When you choose one partner for all of your flooring services, you get more for the money and surface that maintains its appearance for years to come. Get a new floor that will serve you well for years to come when you visit our store.

Contact us to start identifying the flooring you need for every room in your home. We proudly serve customers in Sherman Oaks, Studio City, Valley Village, North Hollywood, Hollywood, California, and surrounding communities.